ACE CAMPS TRAVELS IN 2019
You and your group head out on a journey to meet amazing new people and experience different cultures in different cities + countries. We seek the most interesting professionals, artists, photographers, culinary experts and creative people in the world to help you learn or improve a skill.
2019 CAMPS OPEN FOR REGISTRATION
BLOCK PRINTING IN JAIPUR, INDIA with jen hewett
LEARN BLOCK PRINTING, PATTERN MAKING + INDIGO MUD RESIST WITH ARTISANS
OCTOBER 15 - 23, 2019
4 SPOTS AVAILABLE
the crafts + FOOD of oaxaca, mexico
WEAVING, embroidery, NATURAL DYEING + POTTERY in oaxaca NOVEMBER 21 - 27, 2019
ONLY 1 SPOT LEFT!
SPAIN CULINARY + WINE IN BASQUE COUNTRY
BEHIND THE SCENES WITH LOCAL CULINARY EXPERTS October 2- 9, 2019
2 spotS AVAILABLE
CULINARY + CERAMICS IN SOUTHERN JAPAN
THE STORY OF FOOD + CERAMICS FROM SOUTHERN JAPAN WITH PRAIRIE + HANAKO NOVEMBER 2019
SOLD OUT
PAINTING WITH STELLA MARIA BAER
WATERCOLOUR PAINTING + PIGMENT MAKING WORKSHOP IN NEW MEXICO MAY 1 - 6, 2019
SOLD OUT
PHOTOGRAPHY IN ITALY WITH LUCY LAUCHT
PHOTOGRAPHY WITH LUCY LAUCHT IN THE BAY OF NAPLES - ISCHIA + PROCIDA ITALY JUNE 7 - 14, 2019
SOLD OUT
THE TEXTILES OF SWAZILAND BATIK + WEAVING
BATIK + WEAVING WORKSHOPS + SAFARI IN KRUGER PARK APRIL 2019
sOLD OUT
PUNCH NEEDLE IN Scotland WITH BOOKHOU
PUNCH NEEDLE WITH BOOKHOU IN SCOTLAND AUGUST 11-17, 2019
SOLD OUT
AN IN-DEPTH CULINARY EXPERIENCE IN HOI AN + A VISIT TO HUE | HOI AN + HUE, VIETNAM MARCH 2019
SOLD OUT
WEAVING IN laos WITH MARYANNE MOODIE
LUANG PRABANG, LAOS MARCH 13 - 22, 2019
SOLD OUT
PAINTING IN MARRAKECH WITH HEATHER CHONTOS
PAINTING IN MOROCCO SEPTEMBER 2019
SOLD OUT
NAVAJO WEAVING IN NEW MEXICO
LYNDA TELLER PETE & BARBARA TELLER ORNELAS | NAVAJO WEAVING | AUGUST 19 - 25
SOLD OUT
THE PATTERNS OF LISBON WITH LOTTA JANSDOTTER
PATTERN PRINTING + PAINTING TILES + JUNE 17 - 22, 2019
SOLD OUT
INDIGO + SHIBORI IN FUJINO, JAPAN
SHIBORI + INDIGO DYEING IN THE MOUNTAINS OF JAPAN APRIL 2019
SOLD OUT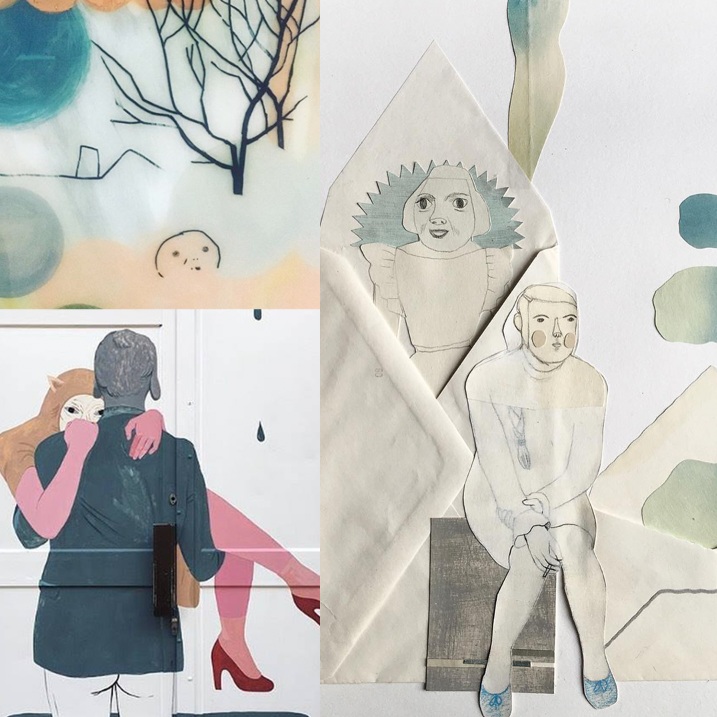 ART IN SWEDEN WITH CAMILLA ENGMAN
ILLUSTRATION WITH CAMILLA ENGMAN - MAY 2019
PATTERNS IN PORTUGAL WITH HEATHER MOORE
THE ART OF PORTUGUESE CERAMIC TILES WITH HEATHER MOORE JUNE 2019
sold out